October 21, 2009
Hi everyone! I know it's been an awfully long time since I personally blogged. 2009, to say the least, has been quite a difficult year for me. 
Sami Bradley
, my ex-wife and mother to our beautiful daughter, Lauren, passed away unexpectedly in March.  It was an incredible shock to our entire family.  My daughter was and is devastated.  Even though we were divorced, there was never any animosity between Sami and myself.  We remained close and always spent the holidays together as a family. 
Sami was a Senior Director at the Academy of Recording Arts and Sciences (The Grammy Awards).  The Academy was also devastated when this happened and they rushed to help in any way they could.  They provided a string quartet for the services and paid for all the costs of a catered reception, at the house of Lauren's best friend, Margie Slaytor.  The president of the Academy, Neil Portnow (among others) even spoke at her services.  She was well loved in the music industry and people from all around the US flew in to Los Angeles to pay their respects.  It was a very sad time and still is.
http://www.grammy.com/Recording_Academy/News/Default.aspx?newsID=3277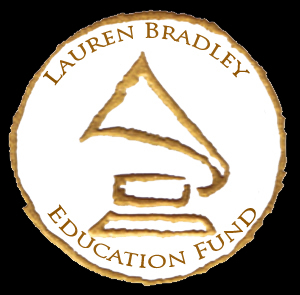 The Academy has set up an educational fund for our daughter and is continuing to accept donations...if anyone is interested.  Lauren will be continuing her graduate work next fall. 
Contributions made payable to the
Lauren Bradley Trust
may be sent to First Entertainment Credit Union, c/o Sony Plaza: 10000 W. Washington Blvd., Ste. 1400, Culver City, CA 90232
I want to thank everyone who sent messages of condolences during that difficult period of time. Though I may not have had the chance to reply back, I want to take this opportunity to say that your thoughts and prayers were very much appreciated. It meant a lot, and I thank you all so much for your support.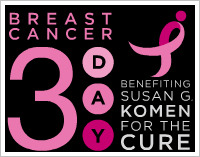 This past weekend, my daughter, Lauren participated in the annual
Susan G. Komen 3-Day Breast Cancer walk in Philadelphia
. This was originally planned as a 60 mile in 3 days to raise awareness and money for the fight against breast cancer. This year, because of bad weather, the walk was postponed until Sunday and became only a twenty mile walk.  This will be her 4th year supporting this very important, near and dear cause. I couldn't be more proud of her strength and drive to participate. She raised over $4,000.00 and is still accepting contributions.   If you want to support Lauren, you can read more about her fundraiser on my site here:
http://michaelbradleymusic.com/3daywalk.cfm
Every little bit helps.
I do have some music-related news to chat about. Earlier this year, I finished writing and producing a new single with the lovely and talented artist,
Erica Shine
, whom I worked with last year on two other songs. We collaborated together on a haunting ballad called
"I Will Wait for You"
which features me playing acoustic guitar.
Also, you may recall from my previous blogs, another artist whom I worked with last year named,
Haikaa
. There is some completed footage on YouTube from our video shoot from back in December.
Please view on YouTube (feel free to comment) -
As I've talked about in a previous blog, Haikaa is produced by my good friend and musical partner
Ross Leitner
.  I did most of the guitar arrangements (and even played some bass) and ended up becoming so involved in the making of her record that I did receive production credit.  Haikaa has been very generous to me and has become a great friend...calling me several times from Sao Paulo following the tragedy of Sami's death.
Haikaa still has plans for a world tour that has been temporarily put on hold because of the state of the economy.  But we still have hopes it will turn around and our plans will come to fruition.
Haikaa is continuing her work in promoting her album in Brazil.
And speaking of Ross Leitner, I would like to congratulate him and his wife Michelle on the birth of their daughter, Fiona!
On the home front, I am still performing live around the Los Angeles area. My band,
RK Project
, have developed an exciting and fun tribute show of
The Police
and
Sting
. We have recently renamed ourselves,
This Will Sting
. This past summer, I had an amazing time performing at the
Starlight Bowl
, sharing the stage with the
Gin Blossoms
. Most recently, we had another wonderful show at the
House of Blues
on the Sunset Strip in West Hollywood. Our band showcases all the favorite songs from The Police and Sting. With the talent of my beautiful lead female vocalist in the band,
Rachel Scott
, we are even able to perform a sweet ballad called, "My Ain True Love" that Sting wrote for artist, Alison Kraus, to sing on the Cold Mountain movie soundtrack. We have a lot of fun doing this show. It's good to be out performing live, and I hope you come out to see us play at our future events. This Will Sting is currently scheduled to play the following shows:
Thu, October 29, 2009
Show with "this will Sting"
Location:
Moz Buddha Lounge
30105 Agoura Rd, Agoura Hills, CA
rescheduled
Thu, December 3, 2009
Show with "this will Sting"  FULL EVENING SET!
Location:
Cozy's
14058 Ventura Blvd, Sherman Oaks, CA
Be sure to sign-up for This Will Sting's Mailing List on our Website to get all the latest show information!
http://users.bandzoogle.com/thiswillsting
In more live-performance related news, as well as
Robotech
related news, I have been invited back to South America to perform in
Santiago, Chile
at the
Anime Expo Convention
. It's exciting to plan a trip back to Chile, after having had such a warm and friendly welcome the first time I was there back in 2005 for Fan Expo. I still hear from many South American fans about my show there. This time around, I have the opportunity to play the Robotech songs with a full band! Its going to be a rocking good show. I will still include my acoustic set of some of the Robotech songs I wrote. Once I have more details confirmed, I will make another announcement. In the meantime, the event is scheduled next summer, June 11-12, 2010. To my Latin American fans… hope to see you there!
Also, I have finally put some of my
MP3 singles
on the Store Page of my Official Website (
http://michaelbradleymusic.com
) for download. I have received many emails and requests over the years asking about the availability of some of the singles I had previously shared and wrote about on MySpace. Now some of these tracks are up for sale. Check out
Samples from the Lab
on my Store Page.
I'm glad I finally had the opportunity to sit down and check in with everyone. Again, thanks for all your support. It's great to hear from you all in emails and comments, and also at my live shows. Hope to blog again soon!
OK...I'm out.
mb