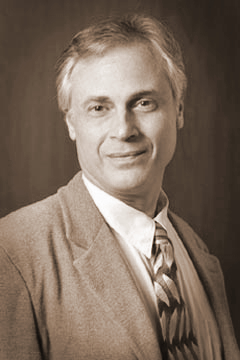 Carl Macek died Saturday, April 17th, 2010... on his way to a concert in Topanga, California. I didn't find out until the following day after receiving an e-mail from my friend, web administrator and business manager, Vivian Lanza.
I only met Carl Macek a few times while I was working on the animated televison series, Robotech. After the series ended production, I did say hello to him at a couple of anime conventions... and I spoke with him on the phone about the release of a Robotech soundtrack CD after he had moved to Texas and co-founded Streamline Pictures. I wish I had known Carl better, but appreciate the time and collaboration we shared together.
Back in the '80s, Steve Wittmack and I were hired by Robotech music supervisor Thomas White, to write music for the show and worked directly under Thomas's supervision. But we knew this show was Carl Macek's baby, and his enthusiasm and ideas filled those offices.
We met Carl early on. If I recall correctly, he came in to briefly discuss "Flower of Life," a song he wanted us to write for one of the episodes during the first year of the series. I still have the original memo Carl had sent to Thomas, describing what the song needed to reflect, lyrically. It shows Carl's self-deprecating sense of humor when he parenthetically says "Nice name, huh?" after alluding to the character, Musica, who would be singing the song.
More often than not, whenever we would finish a piece of music, Carl would come into Thomas's office to hear it. He was always gracious and encouraging. He liked my voice and actually suggested I read for the part of Lancer... which was too late, because the part had already gone to actor Cam Clarke. But still, I would be the singing voice of Lancer's alter ego, Yellow Dancer... and for that, I am forever grateful.
I have one specific memory of Carl that I will never forget... because it has affected my life to this very day. He came into Thomas's office one day and told us that he wanted us to write a song called "Lonely Soldier Boy." He was very enthusiastic and thought it was a great idea. I remember thinking that I did not like the title... it reminded me of the chorus of "Soldier Boy" a 1950's hit by the Shirelles. I had no idea that the song title was one of the few English phrases (and a song) from the series, Mospeada, from which Robotech was derived, and it really was a great idea to include a song with that title. We begrudgingly went back to our home studios and wrote the song. During the recording of the demo, I realized this was going to be a great song... and the title worked! "Lonely Soldier Boy" became our most recognized work with Robotech. When I performed this song in Chile a few years back... I could see tears in the eyes of many of the fans. It still amazes me how Robotech and its music has had such a lasting impact on so many lives.
If there had not been a Carl Macek, there would not have been a Robotech. There would not have been a "Lonely Soldier Boy," "Look Up! The Sky is Falling," "Underground," or any of the songs which are known by thousands of Robotech fans around the world.
So, Carl Macek died on a beautiful Saturday afternoon, on his way to a concert to celebrate Earth Day up in the canyons of Southern California… and he was struck down only a few hundred yards from me. Because it was
my
concert he came to see that day. He had arrived with his wife, Svea, and was on his way to meet me and Thomas White and his wife, Karen. Thomas, who I had also not seen in years, found out I was performing at the festival and wanted to surprise me... and to make it even more special, he invited Carl, who had never seen me perform live. I will forever have this hollow feeling in my soul, knowing he had come out of his way to see my performance and to reconnect with some Robotech contributors… and then this tragedy happened. I was looking forward to seeing him again. It was the 25th anniversary of Robotech, and we had so much to talk about, but we never got the chance. When I was onstage, I kept looking in the audience to see if I'd recognize his face... but he wasn't there. He was already gone, and I had no idea.
I didn't get to say hello to Carl that day, and I guess writing this remembrance is my way of saying good-bye. It's still so hard to believe that it happened as it did. In my mind, and in the hearts and minds of thousands of fans around the world, Carl Macek's legacy is Robotech. And it is only fitting that his life ended on the way to reconnecting with the people who helped shape the music of Robotech... after all these years.
Carl Macek has passed on, but he leaves a legacy that will live forever. Rest in peace, Carl.
mb
---
A message from Vivian Lanza, Administrator for Michael Bradley Music
In 1992, I attended the very first Anime Expo held in San Jose, CA. I approached a table in the dealer's room, immediately drawn to a stack of VHS video tapes on display of "Robotech II: The Sentinels". It was such an exciting feeling to see some new Robotech after it stopped airing on television in the mid-1980s. Part of keeping my love for the series alive between 1986-1992 was through reading the Jack McKinney Robotech novels, which included the continuing story of "The Sentinels". I didn't even know that a new animated series to showcase the Sentinels had been in work, let alone released on video! But there it was, right before my eyes, and I scooped it up!
I started babbling to the dealer behind the table, asking all kinds of questions regarding Robotech… actually, more like dictating facts that I knew about Robotech and the story of The Sentinels. Facts that I figured most people couldn't possibly know about unless they really followed Robotech. After a few minutes of my babbling, the dealer politely asked me, "Do you know who I am?" So I read the name on the convention badge he was wearing:
Carl Macek: Streamline Pictures
. I couldn't have been more excited and embarrassed at the same time. Here I was, asking how familiar this man was about Robotech, and what he knew about the Sentinel's storyline… and it was the creator, Mr. Macek, himself. Carl was extremely kind. I think he got a real kick out of my enthusiasm to talk about Robotech, and in return, I was treated to some great story-telling by him. He autographed my copy of the "End of the Circle" book after I showed Carl the authors' Foreward crediting him for his accomplishments and dubbing him as "Robotech Master Macek".
He signed my book: "
With humble thanks, Carl F. Macek"
Just recently, we were making preparations for the RT25 Celebration that's scheduled for September 18th, in which Carl was to be a Guest of Honor. It's a harrowing feeling that in this year, the 25th anniversary of Robotech, Mr. Macek is no longer with us, and that we will be commemorating the momentous twenty-five years of Robotech without him.
Without Carl Macek, there would not have been Robotech. So much of my life was influenced by Robotech, that it's impossible to define me as a person, without it. He has touched my life in ways that cannot be described, and he will truly be missed.
With humble thanks to you Carl F. Macek, rest in peace.
~ Vivian aka Valkyrie22
---
En Español. Muchos gracias al Javier "Alois Fisher" Vaca para sus traducciones
Falleció Carl Macek, el Creador de Robotech.
---
A PayPal account has been set up (by Steve Kramer) for those who wish to donate to the Macek family as they go through this very tough time.
Go to
PayPal.com
and use this e-mail address:
carlmacekmemorialfund@gmail.comOr CLICK HERE to donate at CarlMacek.com

Such tragedies are never anticipated and can cause difficult hardships. A donation can offset the burden the family faces. Every little bit helps.
All funds sent will go directly to the Macek family.
You can also mail a donation
made out
to
Svea Macek
to the following address:
Carl Macek Memorial Fund
P.O. Box 2612
Toluca Lake, California 91610
All efforts are being made to help out the Macek family. Your generous support is greatly appreciated.